Welcome to Essence of Wellness Chiropractic Center – Eaton, Ohio
Using evidence based techniques and research, Essence of Wellness Chiropractic Center is the choice for you! Achieve optimal results by getting to the root of your health condition.
Essence of Wellness Chiropractic Center
Serving Eaton, OH and surrounding areas we may be the answer that's (finally) the one for you if you're struggling with frustrating, debilitating health conditions.
We provide family chiropractic care with Dr. Jane Smith and Dr. Dean Smith utilizing effective adjusting techniques. Other services include, occupational therapy, massage therapy, exercise, nutrition, laser, sports, and more.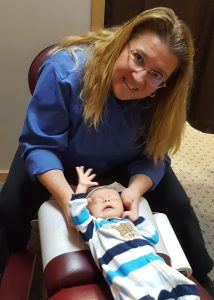 We provide this multi-dimensional approach in an individualized health and wellness program. The goal is to prevent pain and illness in the first place.  This is different from conventional medicine that aims to treat symptoms and diseases once they occur.  Most people choose to be healthy and avoid illness, where possible. This is one of the major reasons for the popularity of our wellness center.  Chiropractic can provide relief from recent injuries or chronic issues, it can correct underlying mechanical problems and maintain functional capacities following an acute phase of treatment. Millions of people have found relief in chiropractic for a variety of conditions. We are a health and wellness resource for our community and beyond. So, we offer a broad range of educational opportunities to meet the needs of our patients, other doctors and any interested person.  Whether you are looking to eliminate your pain, or other symptoms, or because you are looking to achieve optimal wellness, realizing these goals often requires a multi-dimensional approach.