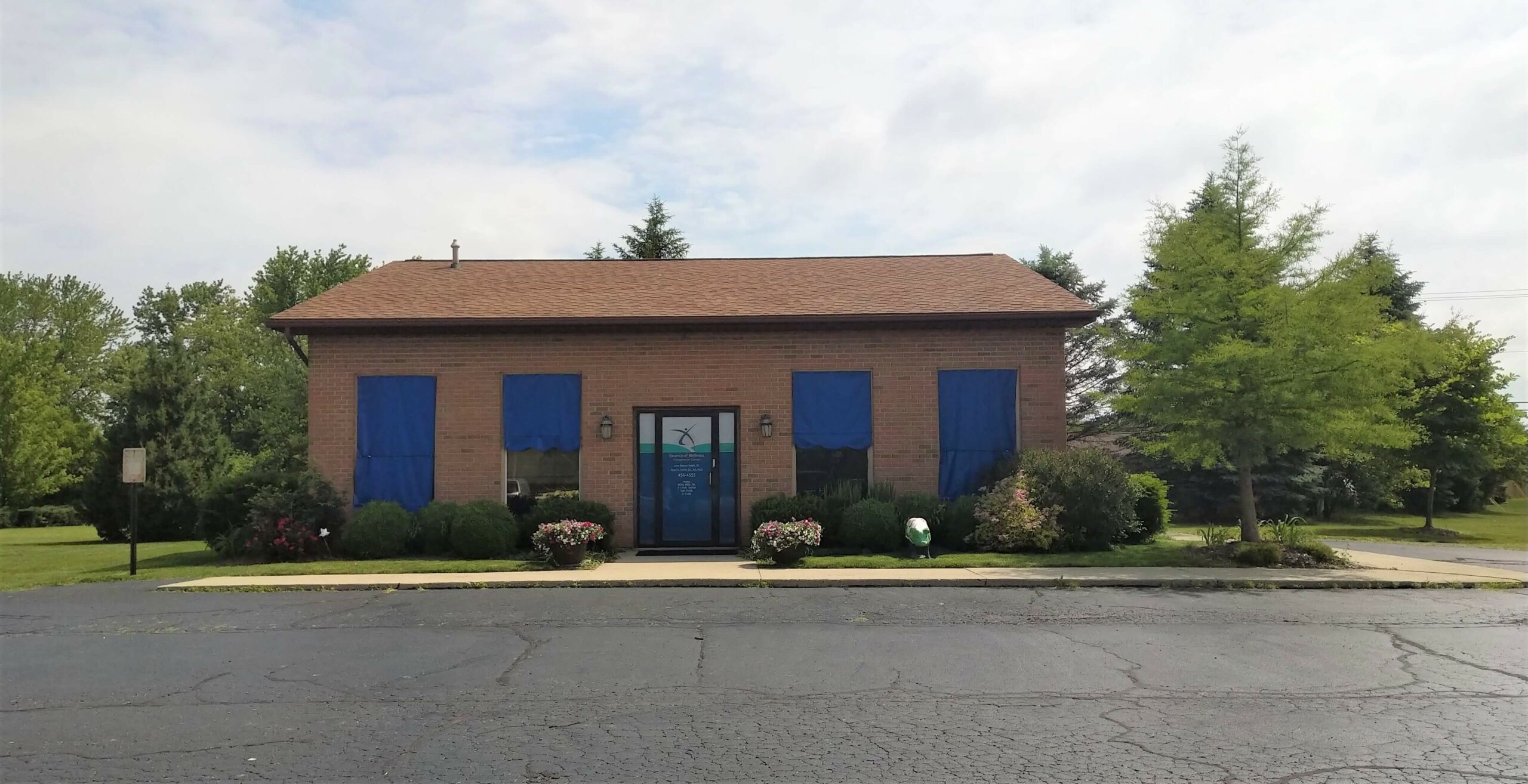 We are conveniently located just a few miles south of I-70 and near the following cities: Richmond, Indiana; West Alexandria, Ohio; Camden, Ohio; Oxford, Ohio; Hamilton, Ohio; Middletown, Ohio; Brookville, Ohio; Greenville, Ohio; Dayton, Ohio; Cincinnati, Ohio.
Why not check out the many local attractions around us before or after your adjustment?  We support Downtown Eaton in their mission to promote and improve our downtown.
The Roberts Covered Bridge, built by Orlistus Roberts in 1829, which makes the Roberts Bridge the oldest in Ohio. The 90′ bridge rests on stone abutments. Roberts Bridge is the only double-barrelled covered bridge in Ohio and is one of only six left in the United States.
Crystal Lake with views of the Golf Club and some relaxing fishing
Eaton Country Club for great 9-hole golf
Town Founder William Bruce's Statue in Bicentennial Park (corner of Main and Barron)
Fort St. Clair a beautiful public park that commemorates the garrison built in 1792 as a supply depot between Fort Washington and Fort Jefferson. The Fort assisted US troops as they tried to gain control of the Northwest Territory.
The Preble County Fairgrounds, home of the Preble County Pork Festival, the County Fair, 4-H shows and countless auctions and special events
Preble County YMCA for year-round recreation
Eaton Community Pool for outdoor recreation in the heat of summer
The Preble County Fair
Preble County Council on Aging's Senior Center
Water Works Park
Eaton Community Schools: Hollingsworth East Elementary School (grades K-2), William Bruce Elementary School (grades 3-5), Eaton Middle School (grades 6-8), Eaton High School (grades 9-12)
…and more… come take a peak…
More Resources: