Here you can read and watch videos about our patients' experiences at Essence of Wellness.
Great chiropractic care
Great chiropractic care they always have me feeling so much better after a visit. Friendly staff and the doctors are are amazing!
Best chiropractors around
I've been going here for a while now. Best chiropractors around. Great atmosphere and friendly staff.  Would recommend to everyone!
Highly recommend
I was diagnosed with vertigo – my daughter had seen a sign in Dr. Jane's therapy room about this condition and how chiropractic therapy can help. I have been going to Dr. Jane for 5 + years and she has definitely helped to control the vertigo. She has helped me to be able to function at work and home! I highly recommend Dr. Jane!
Couldn't be happier
I started seeing Dr Dean in February, unbelievably frustrated with how my body felt day in and day out. By March I felt like a different person, and today I feel better than I ever have before. Dean does an awesome job at thoroughly educating me on the basics of chiropractic, and how my particular lifestyle contributes to the aches and pains and what I can do to prevent those. It has brought me to be more aware of my body, whether it be my motions, stretches, eating, sleeping habits or so on. I've meet with Dr Jane on one a occasion as well, who adjusted me and was very much friendly. On their team, I've also met with Duane who recently walked me through every step of my first therapeutic massage. I would highly recommend! The whole staff is personable and friendly. I couldn't be happier that this is the practice I chose to go with.
Get my life back
After struggling with severe pregnancy related SI and lower back pain for months, Dr. Jane has been the only chiropractor that was able to help get my life back – which is very important for a busy mom ! Her staff is professional and patient, appointments are easily available and I wasn't expecting to find such a range of comprehensive treatment options and use of different modalities in a "small town". Highly recommended !!!
Miracle worker
My husband and I we both been coming to the Eaton office for many years. They offer the best service in town and they really care about their patients as a total person. Both Dr. Jane and Dr. Dean are knowledgeable in all kind of health areas. I see Dr. Dean twice a month just to maintain my body healthier, and Dr. Dean is a miracle worker he does wonders with my feet manipulation I am a strong advocate and believer that he find the cure for my problems.
Soooooo relaxing !!!!!!!!
My wife is seen here on a patient basis. She talked me into getting a massage here a month or so ago. I am scheduled for 2nd massage and I'm hooked!! This is really soooooo relaxing !!!!!!!!!!!!
Tremendous help
My wife has had back and hip trouble for years. The team at Essence of Wellness along with some yoga stretching has been a tremendous help in her health and well being. I really enjoy the friendly and positive atmosphere during our visits too.
I love Dr. Jane
I love Dr. Jane!!! She has wonderful ideas and thinks outside of the box to help with those of us that are single parent or have a very busy life.
Friendly and professional
Staff is friendly and professional. Have been going here for years and always leave feeling better. Highly recommend them.
Top notch
The Essence of Wellness Chiropractic Center is top notch. I had lower back issues after playing hockey for only 30 min the next 45 min was played with pain. I met with the staff and Dr. Smith and we set up a treatment plan. I was able to play hockey again for the full hour and a half pain free. I also had hip issues later on and with adjustments and exercise I was able to extend the life of my hip. My mother was a patient also and was relieved of her lower back pain. You won't find a better chiropractic service than Essence of Wellness.
I will be taken care of
When I have any back or neck pain I can go in and know that I will be taken care of. It is wonderful knowing that I will feel better. The massage therapist Patty, and OT therapist Cindy certainly help me feel better also. Would recommend Essence of Wellness to anyone who wants to be pain free!!
Miracle workers!!!!!
Dr. Jane Smith and Cindy Schneider,OTR, are truly miracle workers!!!!! I had decided to start exercising regularly, trying to get ready for a hiking trip I wanted to go on. I pushed my body a bit too far and I injured my neck, back, and shoulder doing Zumba. Let's just say my body rightfully rebelled because I had been neglecting it for years, with lack of regular exercise and mediocre diet. Now, I've dealt with back pain my whole life, so I figured the pain would let up and I'd be feeling better in a day or two. I was wrong and the pain continued to get worse! I finally decided to make an appointment at Essence of Wellness and took the 1st available appointment with Dr. Jane. that I could get. I had seen Dr. Jane and Cindy Schneider years before after I had been a passenger in a minor car accident. I remembered how much they had helped me then. So, I called to make an appointment and I got in 2/23/2018 and my life has truly changed for the better in so many ways since then. Dr. Jane assessed me and told me my body was full of inflammation. She not only gave me chiropractic care that first appointment, but she also had me get laser therapy, and a chair massage. She also recommended a couple supplements and a body detox diet to help reduce inflammation. The diet wasn't easy at first, but I was in so much pain I was willing to do anything at that point. The diet, plus the supplements, combined with my first couple treatments with Dr. Jane had me feeling like a new person! I was sleeping the best I had in years! I truly could not believe how much better I felt. Well, it was just the beginning…. Dr. Jane recommended I also see Cindy Schneider who is an Occupational Therapist at Essence of Wellness and Dr. Jane remebered how the combined treatments had helped me so much before. I was very excited to find out my insurance might cover both types of treatment. By the way, I cannot forget to mention Amber and Makayla! They are fantastic and help Essence of Wellness run smoothly. They helped get my insurance to cover my treatments and they are great at their jobs of scheduling, dealing with the insurance companies, and administering the laser therapy and other treatments Dr. Jane has me get. Well, to make a very long story a bit shorter….it is now April and I truly feel like a new woman! I have lost 16 lbs. My brain fog has lifted, I have spring in my step for the first time in a long time! My pain has gone down quite a bit! I feel like a new woman! I really noticed how much my body is starting to feel better, after riding in a car for almost 16 hours to go visit family in Florida for Easter. Typically a car ride like that would mean lots of stops due to pain and discomfort. The car ride was so much easier this time! I couldn't believe how different my body felt! I've still got a ways to go with my continued treatment, but I just had to do a review now, because Essence of Wellness has truly changed my life for the better! Dr. Jane, Cindy, Amber, and Makayla I cannot thank you wonderful ladies enough! Much Love & Gratitude, ~Jen~ ♡
Get you back to 100%
I highly recommend Dr Jane Smith, she really listens and focuses on your problems and concerns to get you back to 100%. The ladies up front are very nice as well.
Maintain functionality!
Great staff and atmosphere. They helped me re-gain and now maintain functionality!
So thankful for them
Never having been to a chiropractor, I started here as physical therapy for broken leg/ankle years ago and haven't stopped. From the front desk Ladies, to Patti, Massage Therapist, to the Doctors, I could not give them a higher rating. All of them go above and beyond their jobs to give maximum help and care for me. They relieve pain in the body, stress in the soul, and make paying for services as simple and easy as possible because of their hard work, and I am so thankful for them.
Feel very welcome
Initially went to Dr Smith for my arthritic knees. Also, I had been on medication for shoulder/neck pain for some time but was also in constant pain and just thought it was something I would have to live with. After the initial visit and talking through my concerns was able to make a plan which has resulted in no shoulder/neck pain and vast improvement in my posture and knees. Also, her recommendations of nutrition and exercise have been invaluable. I always feel very welcome every time I go in. I have recommended her services to several of my friends.
Great service and really care
Our family has been coming to this office for years. They offer great service and really care about their patients. Both Dr. Jane and Dr. Dean have a wide variety of knowledge in different yet complimentary areas. They offer not only Chiropractic care, but Nutritional Counseling, Occupational/Manual Therapy, Massage and MUCH MUCH more. I have had the privilege of working with the Smiths in the past. After leaving to pursue opportunities in Oxford-where I currently live-I have returned and work to compliment their Chiropractic business. They say that you can't go home again, but it this case, i feel like I am home! This is a place for the whole family.
Really care for their patients
Friendly and knowledgeable staff. You couldn't ask for a nicer group of people who really care for their patients. The office has a playful yet professional feel to it. They offer a wide variety of services like Chiropractic care, Occupational/Manual Therapy, Massage, Nutritional Counseling and MUCH more. There are always educational materials available. Much of what is offered is covered by insurance! We have been going here for years.
Strongly recommend
If you are looking for a holistic approach to health and wellness for you and your family, I highly recommend Essence of Wellness. My husband and I have been seeing Dr. Dean and Dr. Jane for over a year now. Their approach is to treat the immediate issue and also provide knowledge, strategies and treatments which empower us to retain our health without prescription drugs. They build a team approach to our care and bring researched information to share at each appointment. Because of their commitment, we are now strong, pain free and wonderfully healthy. With the help of everyone at Essence of Wellness we plan to continue to live a healthy lifestyle. We strongly recommend Essence of Wellness and their team of health care practitioners.
Now pain free
I started going to Essence of Wellness last summer (July or so) after my neck had been in constant pain for way too long (6 weeks or more). Doctor Jane and her staff got me back to my normal quickly and painlessly. My neck situation felt delicate and Jane reliably provided delicate support and adjustment as needed. I am now pain free.
Highly recommend Essence of Wellness
I have been a patient of Essence of Wellness for many years. Chiropractic adjustments can be scary, and Dr. Dean and Dr. Jane always make me feel very comfortable. I no longer worry about getting adjusted because I trust them. The office staff is very helpful and friendly. Dr. Dean and Dr. Jane are excellent health and nutrition resources. They offer a variety of supplements. I personally have used the probiotics and nanogreens. I highly recommend Essence of Wellness.
Actually felt normal
Went in with a headache and numb hands and fingers and mid back aching. After 15 minutes on the table my body actually felt normal. Thanks doc
Great atmosphere
Great atmosphere with family friendly service and caring staff members.
We appreciate you
Our family has trusted you guys with our ongoing care for years! You are an important part of our health care team, and we appreciate you! Thank you!
Great service and care!
They take into consideration your diet, activity level, pain/movement levels, prior injuries, and make it a point to help you get moving again, without added medications, or surgery referrals. Dr. Dean is the Real Deal! He has my back! and anything else that needs an adjustment! Thanks for over ten years of great service and care!
What I was hoping it would be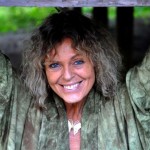 My experience with Essence of Wellness is just what I was hoping it would be. I needed a determination of my debilitating issues so I could do something about them. Dr. Dean Smith gave me a a thorough evaluation, taking my past issues of polio into consideration and helped me find modalities I could use beyond his work on my S.I. joint which started the ball rolling in the right direction. Because I took his advice, and worked on my issues at home as well, I know what to do and who to go to if I need further help–Essence of Wellness.
Enjoy a pain free life
I whole heartedly endorse the Essence of Wellness Chiropractic Center. They have helped me get out of pain and to enjoy a pain free life.
Doubtful it would work
For many years I did not believe in chiropractor services and did not think it would work. My wife had scoliosis of the back and she would always go to them and said they did wonders for her. I got a job where I have to drive 110 miles one way and started to develop back problems to the point it was hard to just sit down or walk or bend in certain ways.
I visited Doctor Dean and was still very doubtful it would work. He had me lay on my stomach and he placed a fist under my spine and rocked me back onto his fist. I went from a pain level of 9 to a level of 2 in a matter of 5 seconds. Over the course of the next 4 months I continued to have back pains but each adjustment made it a little better. He also gave me a series of stretches to help keep my back relaxed and stretched out.
I finally found out my wallet I was sitting on was causing me to sit uneven and put my spine out of adjustment. This was over 3 years ago and I have not had any problems since. If I do have any back problems I will make sure I visit Doctor Dean as soon as it starts to flare up again. I would highly recommend Essence of Wellness to anyone that has back problems to get them corrected there.
Takes the time
Dr. Dean has brought me back from being unable to stand up straight to walking tall multiple times. He has a vast amount of knowledge that gives him the ability to understand all of my skeletal and muscular physical issues. From the ganglion cyst on my wrist to the neck and spine pain from degenerative joint disease, he has given me mobility I need to perform at my job, and allows me to do daily activities that most people take for granted, like household chores, driving and dressing myself. Every time I come to see him, he takes the time to find out what is making my problem worse or better, and works to get me back on track in the shortest amount of time possible. I would recommend that everyone see a chiropractor
Videos of Patient Experiences at Essence of Wellness
Chiropractic for the Whole Family
Veteran Testimonial
Chiropractic Keeps You Going
Tell us about your experience at Essence of Wellness Chiropractic Center.