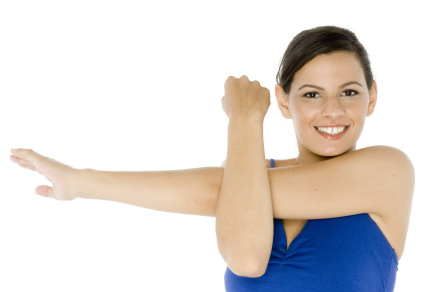 We teach our patients individualized exercises designed just for them to help correct their own unique problem. Many of these exercises can be performed in the comfort of your own home. Other exercises may be best done under the guidance of one of our doctors or our staff. Exercises can include strengthening, stretching, aerobic exercise and other activities designed to improve your overall performance and prevent future problems.
Our doctors understand the importance of physical activity and exercise for: maintaining and promoting health as well as restoring function, increasing physical capacity and vitality and preventing and treating disease. Dr. Dean teaches in the Department of Kinesiology and Health at Miami University and holds a Master's degree in exercise science also from Miami University. His research focuses on the effects of chiropractic and exercise on the movement system.
As you probably know, physical activity has numerous positive effects on health (1). Regular, moderate-intensity physical activity can reduce the development of disease, help with early detection and treatment to minimize morbidity and reduce disease-related complications as well as restore function. 
Physical activity is the most effective single therapy among a suite of comprehensive lifestyle interventions that include nutrition, therapeutic education and psychosocial intervention (2). Just how powerful and important is physical activity and exercise in your life? It has been shown that moderate to high levels of cardiorespiratory fitness (CRF) and improvement in CRF are associated with a lower risk of death from all-causes and cardiovascular disease in both men and women regardless of age, smoking status, body composition, other risk factors, method of CRF assessment, and study design.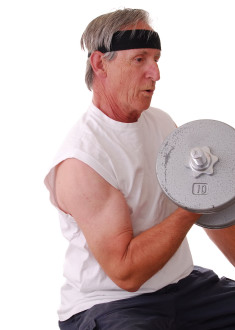 Physical activity is only one lifestyle intervention; others include proper diet, smoking cessation and alcohol intake. Successfully implementing lifestyle change depends on the comprehensive nature of the change, and for that reason, focusing on physical activity by itself is too limited. That is why here at Essence of Wellness we help you with a comprehensive lifestyle program. But, physical activity has positive side effects on other lifestyle interventions such as smoking cessation, weight loss and the adoption of other healthy behaviors. In addition there are other benefits such as improved work productivity and reduced absenteeism from engaging in regular exercise.
It is fairly obvious in today's society that the crucial importance of physical activity is undervalued and underappreciated by many individuals in public health and clinical medicine (2). We understand the importance of physical activity and exercise to help your healing and to keep you well. We customize every patient's exercise plan to maximize benefits.
Exercise is beneficial only if one engages in it (3). Some activity is better than none, and more is better than some. A comprehensive program of exercise including cardiorespiratory, resistance (strength), flexibility, and neuromuscular exercise of sufficient amount and quality is recommended for apparently healthy adults of all ages. Reducing total time spent in sedentary activities and including short bouts of physical activity and standing between periods of sedentary activity should be a goal for all adults (4), no matter what your exercise habits. Exercise performed in this manner improves physical and mental health and/or fitness in most persons.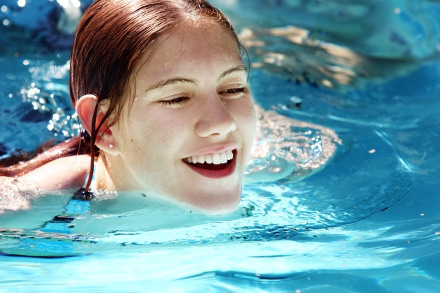 The initial goal is to reduce pain and restore proper body mechanics. Our day-in and day-out activities are at the heart of the matter. The postures we assume and the movements we produce during each day tend to be repeated in a way unique to each of us. This produces alterations in muscle length, strength and stiffness that lead to movement impairments and the potential for injuries. Once the pain allows, we begin by assessing for any movement impairments and begin corrective exercise. 
Following corrective exercise, we implement whole body and joint specific stabilization exercise to ensure you can perform your daily activities at your best potential. The next stages of exercise training include building your cardiorespiratory (aerobic) as well as muscular endurance, then building muscular strength and finally for our athletes, we work on developing speed, power and agility. 
References:
1: Garber CE, Blissmer B, Deschenes MR, Franklin BA, Lamonte MJ, Lee IM, Nieman DC, Swain DP; American College of Sports Medicine. American College of Sports Medicine position stand. Quantity and quality of exercise for developing and maintaining cardiorespiratory, musculoskeletal, and neuromotor fitness in apparently healthy adults: guidance for prescribing exercise. Med Sci Sports Exerc. 2011 Jul;43(7):1334-59. PubMed PMID: 21694556.
2: Blair SN, Sallis RE, Hutber A, Archer E. Exercise therapy – the public health message. Scand J Med Sci Sports. 2012 Mar 1. doi: 10.1111/j.1600-0838.2012.01462.x. [Epub ahead of print] PubMed PMID: 22429265.
3: Powell KE, Paluch AE, Blair SN. Physical activity for health: What kind? How much? How intense? On top of what? Annu Rev Public Health. 2011;32:349-65. Review. PubMed PMID: 21128761.
4: Lee DC, Artero EG, Sui X, Blair SN. Mortality trends in the general population: the importance of cardiorespiratory fitness. J Psychopharmacol. 2010 Nov;24(4 Suppl):27-35. Review. PubMed PMID: 20923918; PubMed Central PMCID: PMC2951585.